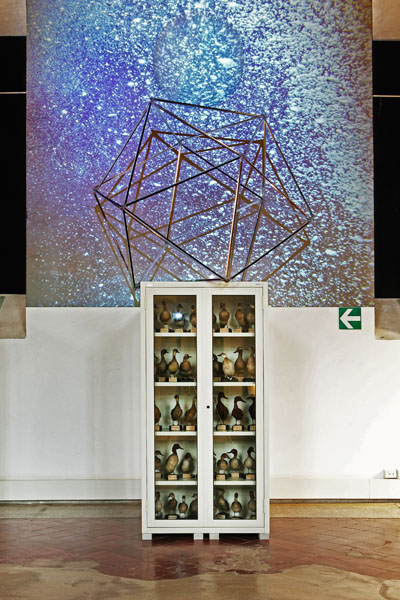 isola e norzi
PLATONIC AQUARIUM
2010
Plexiglas and marine sponge
Of the 5 platonic solids, the icosahedron represents water, and in art symbolises melancholy. Designed for immersion in liquid, the solid is reconsidered as sculpture and rested on a sea sponge.
Tra i 5 solidi platonici, l'Icosaedro rappresenta l'acqua, in arte è simbolo di malinconia. Concepita per essere anche immersa in un ambiente liquido, il solido è ripensato come scultura e poggiato su una spugna di mare.