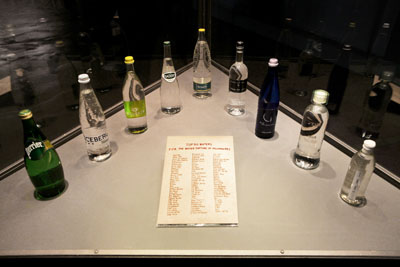 riiko sakkinen
TOP 100 WATERS FOR THE WATER TORTURE OF MILLIONAIRES
2010-2012
Permanent marker and ballpoint pen on paper
Water torture takes several forms. Because no external marks are left on victims, it has been a favoured method of torture used by diverse countries and political regimes.
La "tortura dell'acqua" puó prendere forme molto diverse; poiché non lascia segni esteriori sulle vittime é stata uno dei metodi più utilizzati in diversi paesi e regimi politici.